Being one of the many ways that revolutionizes our world and the way we live, cell phone locator unfolds a full picture of where we go, where we are. The past few decades have seen the leap-frog development of location tracking technology with its wider application to many realms. For example, we will take advantage of cell phone trackers tools to find our lost or even stolen phones. We might know about phone location tracker, but the way it works might still be a secret for us. This post will unravel the mystery of cell phone locator!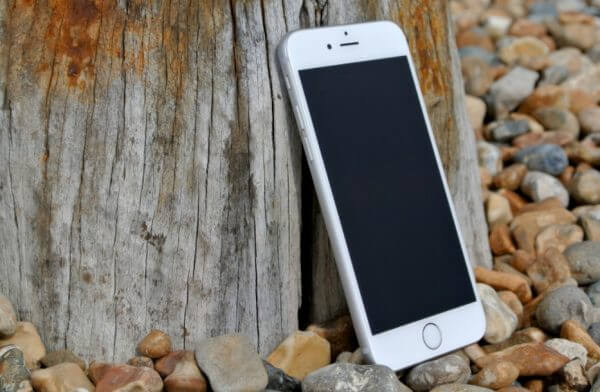 How does a cell phone locator work?
Cell tower triangulation has been a conventional way to ping a cell phone's location. With the positioning technology, Global Positioning System has come into our life, helping us locating and tracking phone location. Below is the process of location tracking:
The satellites will collect location information. Location data will be gathered from different distances and positions with the help of satellites circling around the Earth. The satellites will send all the position data to GPS receivers, which have been inserted in our smartphone.
GPS receivers is capable of processing the position data. After receiving the positioning data sent by the satellites, GPS receivers will calculate a highly estimate of the position within a global scale.
The gadget transmits the calculation to cell phone locator. The position data is further forwarded to a cell phone locator through network. The process can help you track a cell phone location in a map as long as your cell phone is switched on and connected to the Internet.
With above three steps, tracking a cell phone will never be easier any longer. Location statistics can be come into full play for various aims in our daily life. Let's have a closer look at the benefits of cell phone locator in our daily life.
 What can cell phone locator do for us?
There are actually endless circumstances and moments for you to track phone location. The following situations and benefits are some typical instances:
A helping hand in finding our misplaced or lost cell phone. This must be one of the normal usages of cell phone locator. Losing or misplacing our cell phone can be one of the worst things in our daily life, tracking a cell phone can help us track phone location, thus finding the cell phones and getting a peaceful mind.
2.A family assistant to safeguard our loved ones. Family safety can be the most valuable                treasure in our life. A cell phone locator can easily help us track someone's phone location. More and more families are expressing strong inclination to using family locators to view and share their own whereabouts.
3.A connector with friends in a trip or a crowd park. Not only can cell phone locator can help           us find our family, but it can also help us connect with our friends throughout a trip or at               crowded park. There are sometimes embarrassing moments when we are unable to find             our friends during a trip or at a crowded park. Tracking phone location can be a faster                  way than texting.
4. An emergency response. Tracking a cell phone to ping the location of our loved ones                   enables us to give an instant reply to emergency. Even if we can't arrive at the place                       immediately, we can seek the police for help. Apart from it, it can also save numerous                  workers when there is an emergency in manufacturing and industrial sectors.
5. A booster of company image. Phone locator can be the real-time tracker of good delivery.           With this cutting-edge tool, the delivery can be more transparent, thus improving the                     company image and customers' confidence in the company.
How can we choose the best cell phone locator?
As we can see cell phone locator can be extremely useful in collaborations and meet-ups, manifold cell phone locators also appear on the market. Here we have some top picks (compatibility of both iOS and Android) for you:
mSpy: GPS location tracking is just one of its basic functions of mspy. It is an all-inclusive parental control tool to get you overall insight into digital life of our loved ones (especially our underage children). Of course, more potentials like social media messages monitoring, screen time controlling and website content browsing are waiting for you to explore.
Life 360: For family with teen driver, Life 360 can be their guardian. It can track a cell phone location while teens are driving, monitoring their safe arrival to the destination. Another major feature lies in providing crash detection as well as regular driving report.
Localize. Mobi: It can be a easy-to-use cell phone locator. Its full focus on tracking phone location enables users to track a cell phone via just a phone number. There is no need for users to download any app, it can track a cell phone on web page.
MLocator: As a thriving cell phone locator, MLocator is attracting people for its higher precision of location tracking. Adopting the combination of GPS positioning, Wi-Fi connection and cell

triangulation, MLocator can give more accurate location information. Embracing the vision of offering high-quality tracking service for people, it designs a user-friendly interface and offers considerate customer support. 

iSharing: iSharing is a free location tracking and family safety app, allowing caregivers to reduce anxiety around the whereabouts of their loved ones with easy tracking and alerting messages.
Conclusion:
To conclude, we hold that you can benefit from the potentials that cell phone locator unlocks no matter what methods you choose. We surely believe that location tracking will have a brighter prospect in the near future!