Can phone tracker improve parents peach of mind? The answer to this question is arguable because the use of smartphones among juveniles keeps raising. Although there are both good and bad sayings about kids using mobile phones, one of the best advantages of mobile devices is that it gives parents peace of mind.
So, today we will talk about what a phone tracker is and how it can benefit parents; just keep on reading to find out more.
Basic Info About Phone Tracking
As said previously, mobile phones come with one of the biggest advantages for parents as they can track kids out in an emergency. But, here comes another question: how? Actually, the cell phone has built-in tracking features these days, and you can get detailed information of the target device with a phone tracker.
In this way, you are able to get the exact, current, and accurate location using the phone tracker and it gives you an idea that a teen is present in a what area.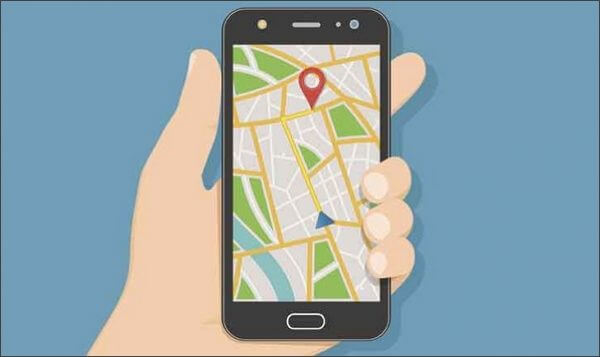 How Does a Mobile Tracker Work?
As we all know, young teens nowadays are using phones for a wide range of reasons and all day long and have grown up without using a landline phone. Parents have no way to know where the live GPS location of their teens. In the past, even law enforcement agencies had to take time to trace a caller to know about the GPS location in an emergency.
Technology has changed over the last decade and location tracking has become never so easy today! Nowadays, you don't need to put a GPS tracker on a child's phone, but use the mobile tracker online.
There is plenty of uncertainties that took place in the past when teens got trapped and go missing. Phone tracking comes in handy to determine the child's location, location history, and route maps with time stamps so that law enforcement gets the info from the parents and find out the missing teen.
MLocator- Your Best Ever Phone Tracking Assistant
MLocator is the best online phone tracking platform that offers parents GPS tracking tools to keep a hidden eye on their kids rather than to become a "monster" parent. You can use the MLocator best parental control and location tracking tool to safeguard kids 24/7 away from dangers, abusers, kidnapping and blind dates.
How to Get Started with MLocator?
To start tracking a child's location, here is what you need to do:
Type in the phone number you wish to locate in the search box.

Buy a subscription plan and finalize the purchase online.

Enter the phone number you want to get a geolocation result.

Receive a detailed location report on the Map via SMS.
Plus, the location tracking process is quite straightforward and does not require downloading an app on the both end as it works online.
How Can A Phone Tracker Help Both Parents and Teens?
For most people, location tracking seems too invasive and unwelcome. However, this isn't always the case. In fact, parents need to understand that they can insight their kids privacy unless there is a fair way to track a child's current and exact location.
The technology itself is not bad, but the user can use it for invasive purposes. Parents should track teens if the target cell phone belongs to them and their child is under 18-year-old. Otherwise, a phone tracker would be invasive, and you have to use mobile tracking technology for legitimate reasons.
Parents can use a phone tracker to search and find the missing kid. With it, parents can gain peace of mind by knowing where the kid is. At the same time, children will have more freedom to move out with their peers wherever they want as long as they stay informed with parents all the time.
Phone Tracker Is The Best Tool for Modern Parents
Phone tracking tool is a kind of tool that makes parents consider giving more freedom to kids and letting them explore the world according to their will. The independence you give your teen makes deal with the issues and dangers by themselves, and when they need help, a mobile tracker comes in handy to let you be there with them every time. Phone trackers provide parents and kids opportunity to be responsible in their domains and not to go against each other.
Final Takeaway
Do you want to learn more about a phone tracker and do you want to keep your kids safe 24/7? Just come to visit our website and get the 24-hours trail for $0.99 today to operate our mobile location tracker with your own hands!