Have you ever wondered how to find someone using their phone number? There are times in life when we want to get insight into partner's whereabouts, look for a long-lost friend, or keep track of a minor child. Whatever the case may be, a phone number is all you need! If you are trying to track someone's location without any help or thinking, then you are in the right place as this guide will teach you, keep reading on.
How to Find the Location of Someone?
These days, with the advance of technology and the availability of the Internet, it's quite easy for anyone to do everything online. For instance, you can easily and quickly find anyone on the internet by using any information that you are familiar with, such as their name, address, phone number, or even any appropriate info. We have listed out a few well-tested ways by which you can use to find someone using the phone number in the following.
1. Social Media Sites
You may know that social media makes our life easier by easing communication with our friends, family members, or even strangers. However, you may not know that you can also use this method to search for people online using social media. Almost everyone can make full use of some social networking sites like Facebook, Instagram, as well as Twitter.
And, LinkedIn is one of the social media sites where people might list their phone numbers. Therefore, you can use a person's phone number to find them on social media apps. As long as you have the correct phone number, you will be able to get to know the approximate location of the person you are looking for if he or she uses the same social media site as you do.
2.   Reverse Phone Number Lookup Tools
The reverse phone lookup tools utilize a huge database of numbers to find People around specific regions. They can search and locate a number very quickly within less than a minute. Now, let's take PeopleFinders as an example. As the name suggests, it is one of the best-rated background check services on the internet as well as one of the most trending ways to find someone by phone number. To use this method, you can locate and find the phone number lookup feature on the website homepage and then enter the target phone number into the search box.
In addition to the free reverse phone lookup services, PeopleFinders also offers affordable membership plans for both individual and commercial users. However, one of the potential drawbacks of this site is that you can not unsubscribe and cancel your membership on your own.
3.   Phone Locator By Number
If the above-mentioned methods do not fit your needs, then you should go with MLocator. Based on GPS technology and an internet connection, this powerful geolocation system traces a phone number globally with only a few clicks and zero effort. You don't need to go through any complex process to find people worldwide without leaving the comfort of a sofa. Simply insert the right mobile number in the search bar to be located and let the system do the rest of the work.
The great things about this phone locator app are that: It skips the installation, which means that you can easily and quickly track someone's location without downloading any special apps or software as it works online. The second thing, this phone number tracking service is suitable for both beginners and professionals, hence, you don't have to be tech-savvy to use this advanced feature.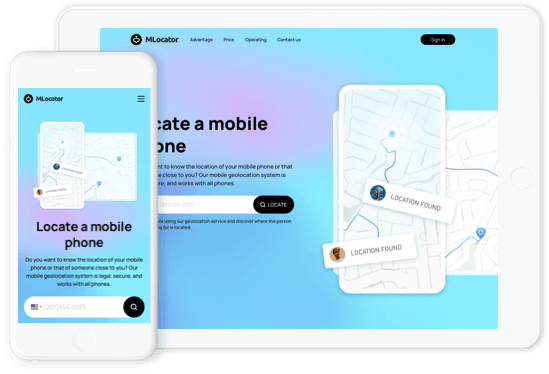 Paid vs. Free Reverse Phone Lookup Services
As you noticed, the market offers us both paid and free reverse phone lookup services available online. To tell the truth, the paid services are usually more reliable to use as they will typically have a more accurate and updated result, while many free reverse phone lookup tools can only provide you with the limited information you need. No matter which ways you use, keep in mind that, you should enter the target phone number correctly.
The Bottom Line
Each shortlisted platform above has both its advantages and disadvantages, making it more or less helpful for different purposes. When it comes to reverse phone number lookups, the whole process is quite similar from site to site. If you wish to use the most user-friendly phone number tracking platform, MLocator is the best way to find someone via mobile phone number!