Sourcing the internet for a quality phone tracker to track your kid's smartphone? Then you are in the right place as there are many options. To track a child's phone, you need to choose the best one. Here, we would like to advise you to give MLocator a shot!
One might ask: why choose a phone tracker? Are there any other alternatives?  MLocator is a cost-effective tool for tracking cell phones. Most parents find it very useful thanks to its advanced tracking features, such as finding a lost phone or keeping track of a child's movements and many other features. We are going to talk in a bit more detail about the MLocator cell phone tracker.
Types of Phone Trackers That Are Available to Use
There are different kinds of cell phone tracking services that can be easily found on the internet and they come with different purposes. A few of them are free to use, some are low-priced and the rest are pricey. One thing in common is that they all utilize GPS technology to locate a phone. The only difference is their operation – the way they work.
For instance, a phone tracker can bring the coordinates of the locations when users request, which comes in handy in case a cell phone gets lost or stolen. Moreover, some phone trackers enable users to see the location of the target device of their choice on a map. To look up a device, you need to log on to the internet and start tracking. Then, you will get the precise location of the cell phone and the person using it.
What Should Consider When Choosing a Phone Tracker?
In speaking of choosing a suitable phone tracker, it is advised that you check if it does what you need it to do. Below is what you should consider in choosing a phone tracker:
Coverage
With the help of cellular technology, the data collected by the tracker is relayed to the server where smartphones and computers can access it. Before you go on choosing GPS trackers, it's essential to know first what cellular network the device you are buying will be utilizing.
Cost
Kindly note that if you opt for a free cell phone tracker, you should be aware that there are a few limitations and drawbacks, as you may have no idea how such tools work before you start using them.
Ease of Use
When purchasing a phone tracker, you should make sure that the tool is easy and safe to use. This can help prevent theft and other crimes. Just choose the best one for your own needs and budget.
Try Out MLocator's Powerful GPS Tracker
MLocator is a potent cell phone tracker in the hands of parents to track a children's smartphone. Parents can track phones on a real-time basis and stay informed so they can act immediately in cases of emergency. Thus, MLocator allows parents to get complete peace of mind by knowing where their kids are at all times.
What Features Does the MLocator Have?
The remarkable feature of the MLocator is that it enables parents to locate their kids' smartphones in real-time with just a phone number online! It enables you to view detailed location info on a map.
Here are a few more details:
Skip the Installation: No need to install any apps or software on both ends as it simply works online.
Hassle-free Experience: It is straightforward to use, it takes just 2 to 3 minutes.
Worldwide Coverage: This enables users to track phone numbers online all over the globe.
Multiple-platform Support: Use the service for all phone brands and carriers.
Pricing Policy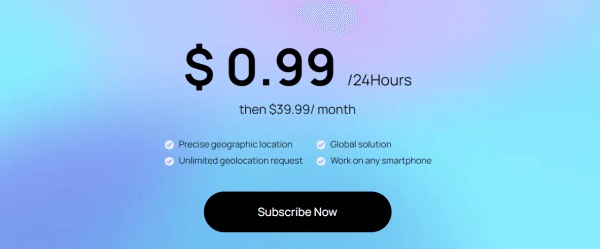 We provide you with a budget-friendly 24-hour trial for $0.99.
Continuing to use the product after the first trial costs only $39.99 per month.
Sometimes, we have to pay more for breakfast, so this price is quite acceptable for such a convenient service.
Conclusions and Results
MLocator is the best cell phone tracker for location tracking. With the tool, you will have every detail of the target phone in your online control panel. Children won't notice that you are tracking them and MLocator will keep a close eye on the activities performed without their cognizance.
With the help of MLocator to track your kid's smartphone, you will have peace of mind because you know where your kid is and what they are doing on a real-time basis. This helps you take immediate action and thus protect your kids from all the potential dangers. MLocator is, therefore, the best phone tracker for parents.